Características:

CPU: RK3229, 28nm Quad core Cortex A7
GPU: ARM Mali-400 GPU
RAM: 1GB
Storage: 8GB
OS: Android 7.0
WIFI: 802.11 b/g/n
Ethernet: Ethernet GMAC100M Ethernet controller
IR: Infra Remote control
HDMI: Including an HDMI 2.0 for HDMI 2.0 for 4K YUV420@60Hz with HDCP 1.4/2.2Support 4K 10-bit H.265/H.264/VP9 video playback and display
SD slot: TF cards (up to 32GB)
1*RJ45: Ethernet:10/100M, standard RJ-45

Video decoding:
4K VP9 Video decoder, 4K 10-bits H.265/H.264 video decoder
1080P other video decoders (VC-1, MPEG-1/2/4, VP6/8)
Support conversion from BT.2020 to Rec.709/Rec.601
Video post processor: de-interlace
Support H.263/H.264 2160P@ 24fps
Support VC-1 ,MPEG - 1 1080p @ 60fps
Support MPEG- 2 2160P @ 24fps
Support MPEG-4 1080P @ 60fps
Support AVS 1080p @ 60fps
Support MVC 2160P @ 24fps
Support WMV,3GP,MKV,ASF,3G2M4V,MJPEG,RV8,RV9,RV10 1080P@60fps
Support HEVC decoder
Support Main/Main10 HEVC/H.265 decoder, 4K @ 60FPS
Support 4096x2304 resolution
Support HDMI 720P-2160P FUII 3D HD( 2160P, 3840 * 2160 ), 4K+2 K
Support flash 11.1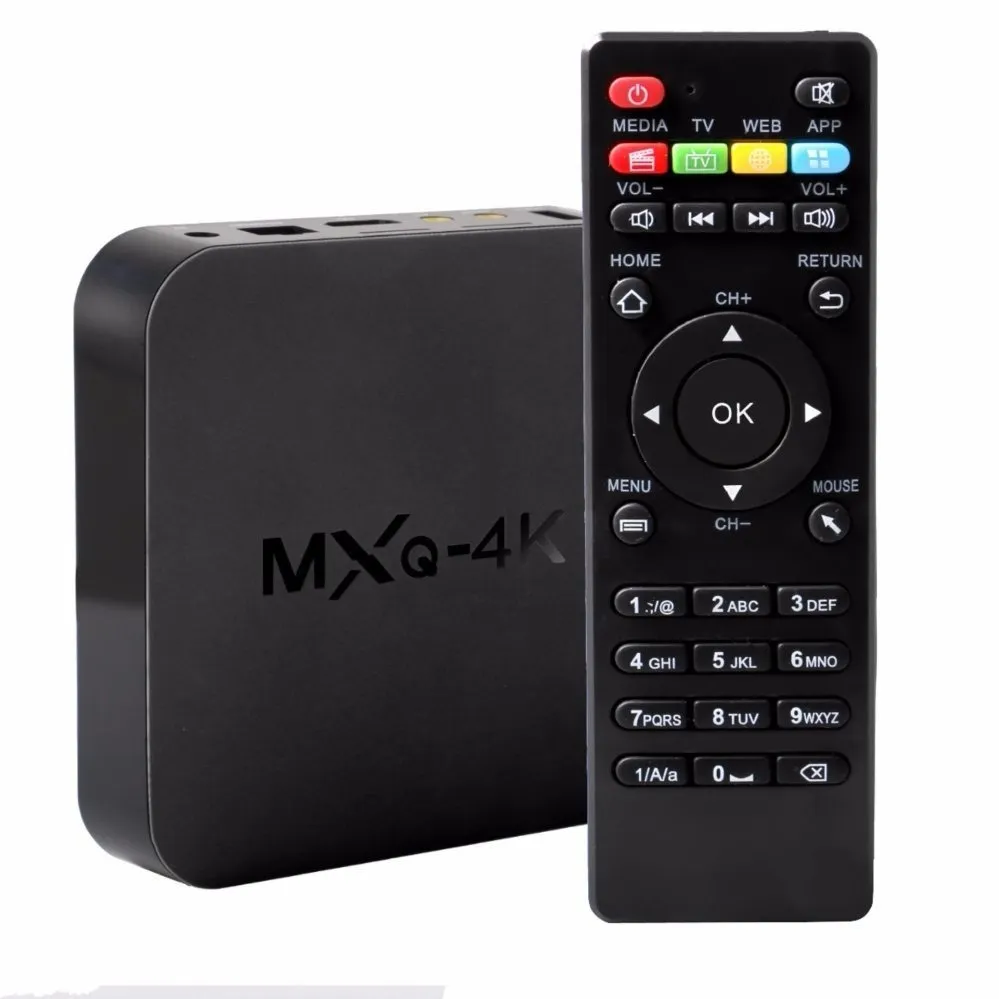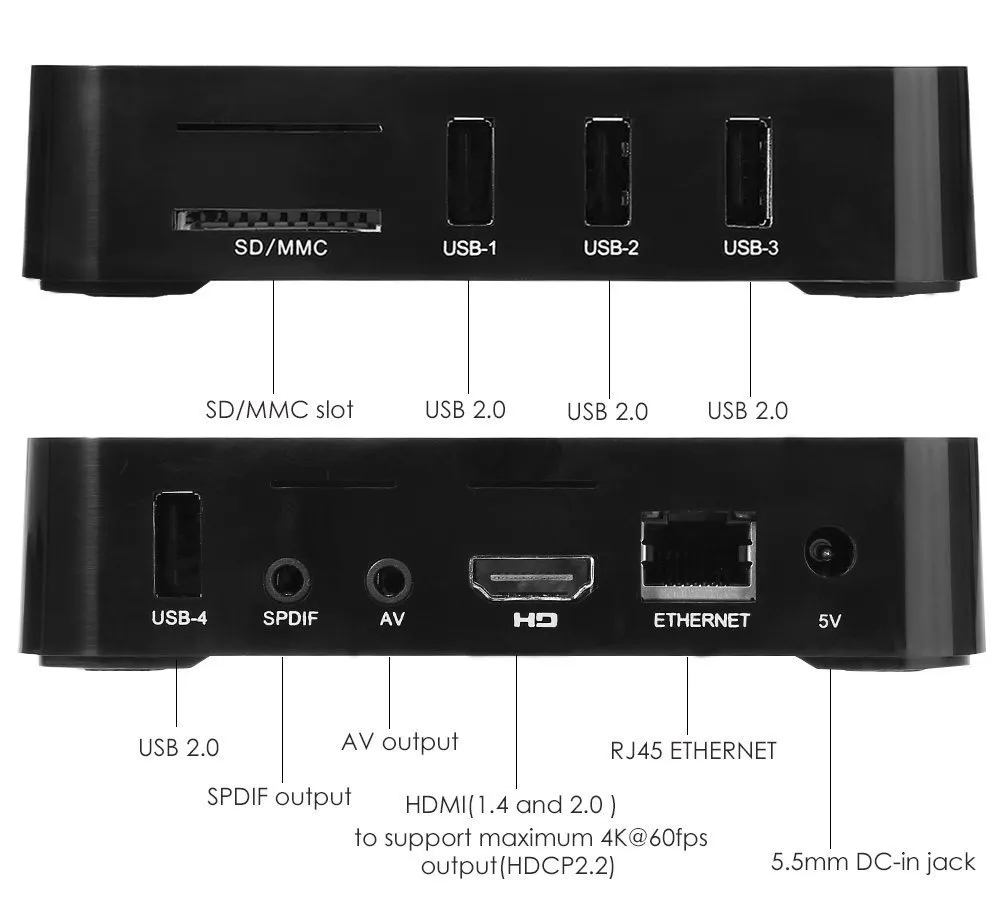 Now that there is the Tec-9, a crappy spray gun from South Miami. This gun is advertised as the most popular gun in American crime. Do you believe that shit? It actually says that in the little book that comes with it: the most popular gun in American crime. Like they're actually proud of that shit.
Your bones don't break, mine do. That's clear. Your cells react to bacteria and viruses differently than mine. You don't get sick, I do. That's also clear. But for some reason, you and I react the exact same way to water. We swallow it too fast, we choke. We get some in our lungs, we drown. However unreal it may seem, we are connected, you and I. We're on the same curve, just on opposite ends.