Pantalla

Screen Size (Inch):

23,5

Tamaño (cm)

: 59,8

Screen Size (Class)

: 24

Flat / Curved

: Plana

Active Display Size (HxV) (mm)

521,28 (H) x 293,22 (V)

Aspect Ratio

: 16 : 9

Panel Type

: PLS

Brightness (Typical)

: 250 cd/m²

Brightness (Min)

: 200 cd/m²

Peak Luminance Ratio

: 98 %

Contrast Ratio Static

: 1000 : 1 (típico), 700 : 1 (mínimo)

Dynamic Contrast Ratio

: Mega

Resolución

: 1920 x 1080

Response Time

: 4 ms (GTG)

Viewing Angle (H/V)

: 178° / 178°

Color Support

: 16,7 M

Color Gamut (NTSC 1976)

: 72%

Refresh Rate

: 60 Hz

Características generales

Samsung MagicBright

: Sí

Samsung MagicUpscale

: Sí

Eco Saving Plus

: Sí

Eye Saver Mode

: Sí

Flicker Free

: Sí

Game Mode

: Sí

Tamaño de imagen

: Sí

FreeSync

: Sí

Interfaz

Operation Conditions

Temperature

: 10 ~ 40 °C

Humidity

: 10 ~ 80% (sin condensar)

Diseño

Color

: Black high Glossy

Tipo de base

: Simple

Tilt

-1° (±1°) ~ +22° (±2°)

Wall Mount

: 75 x 75 mm

Alimentación

Suministro de alimentación

: 100 ~ 240 V AC

Consumo de energía (Máx.)

: 25 W

Power Consumption (DPMS)

: Menos de 0.3 W

Power Consumption (Off Mode)

: Menos de 0.3 W

Tipo

Adaptador externo

Dimensiones

Set Dimension with Stand (WxHxD)

: 54,77 x 41,8 x 20,65 cm

Set Dimension without Stand (WxHxD)

: 54,77 x 32,07 x 8,17 cm

Package Dimension (WxHxD)

: 61,8 x 15,6 x 38,7 cm

Peso

Set con base

: 3,3 kg

Set sin base

: 2,8 kg

Empaque

: 4,7 kg

Accesorios

Cable de alimentación

: Sí

Power Cable Length

: 1,5 m

Quick Setup Guide

Sí
Perfil increíblemente delgado y diseño contemporáneo
• Panel Super Slim: Con tan solo 10 mm de espesor (parecido a una pluma ), el panel de una pieza tiene la mitad del grosor de un monitor Samsung estándar.
• Base circular sencilla: Una base sencilla y circular complementa elegantemente este delgado monitor.
• Estilizado panel trasero: El patrón horizontal del panel trasero es estilizado y con un acabado contemporáneo.
Experiencia de juego inigualable con AMD FreeSync
• AMD FreeSync: Al sincronizar dinámicamente la tasa de refresco de la pantalla con la tasa de cuadros de la imagen, la tecnología AMD FreeSync minimiza el parpadeo y le asegura una experiencia de juego suave.
• Modo Juego: Optimiza al momento los colores de pantalla y el contraste para jugar. El Modo Juego te asegura que veas cada escena al máximo.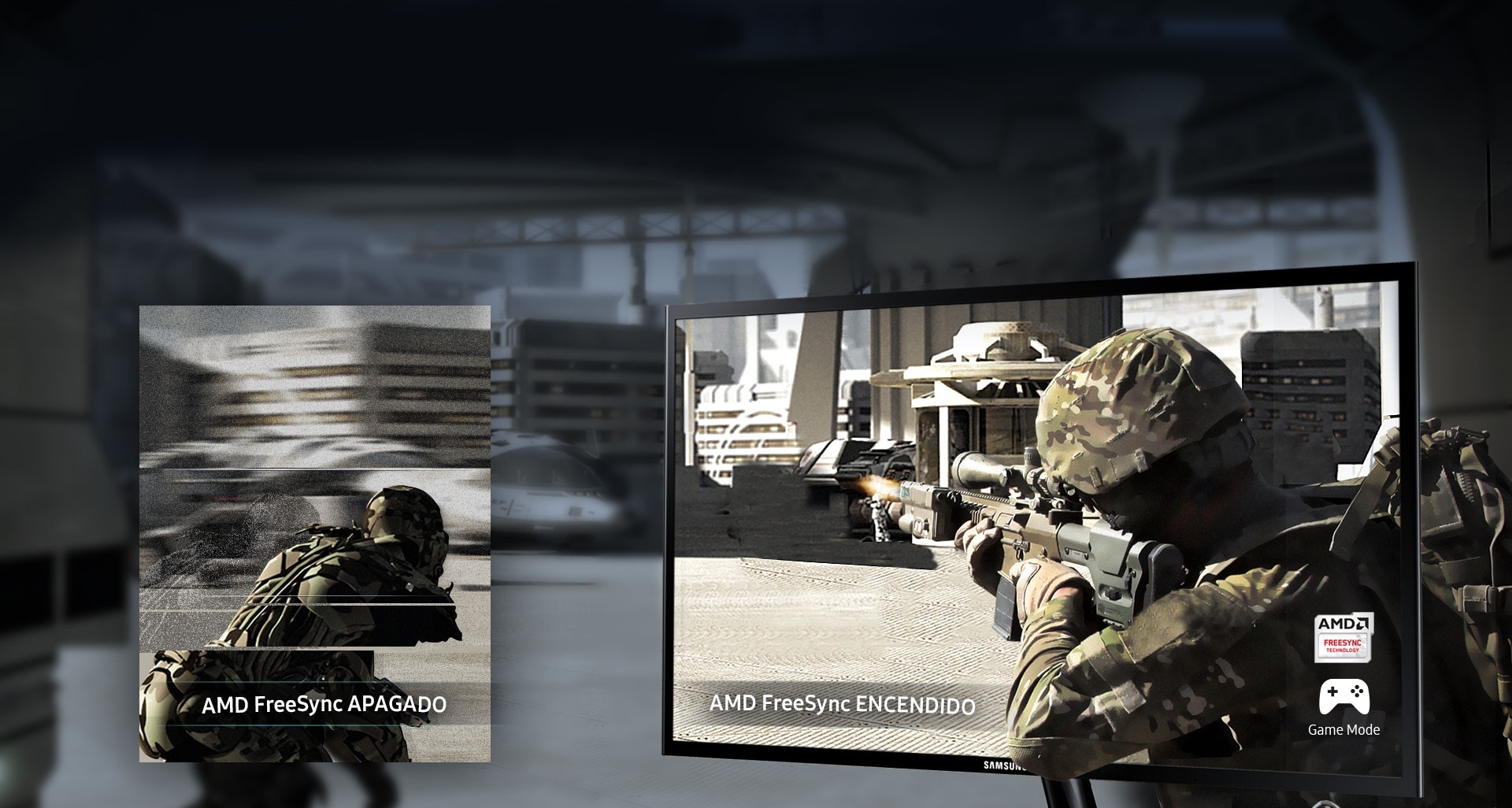 * AMD FreeSync solo está disponible para los modelos de 24" y 27".
Optimizado para una máxima experiencia visual
• Modo Eye Saver: Reduciendo las emisiones de luz azul, que estimulan la retina más que cualquier otro color, el modo Eye Saver reduce la fatiga del ojo y ofrece una experiencia visual más cómoda.
• Flicker Free: La tecnología Flicker Free de Samsung minimiza los parpadeos de la pantalla para que puedas trabajar o jugar por más tiempo.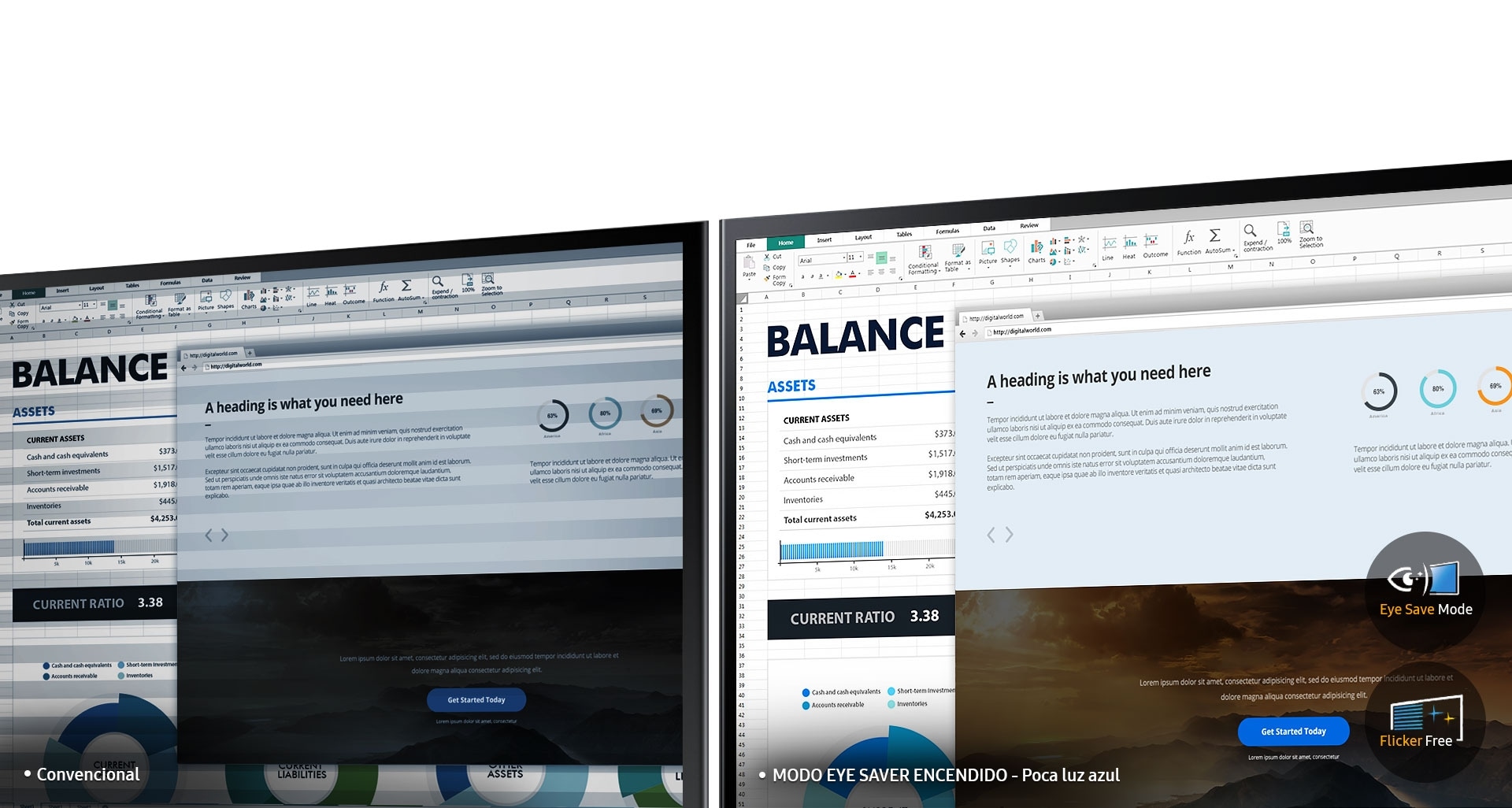 Ángulo Extra-amplio para una máxima visualización
• Ángulo visual Extra-amplio de 178°: Un ángulo vertical y horizontal expandido de 178° asegura una imagen clara desde donde la veas.
• Ya sea que te estés relajando solo o con los amigos, su gran ángulo significa que todos tendrán una visión perfecta desde donde estén.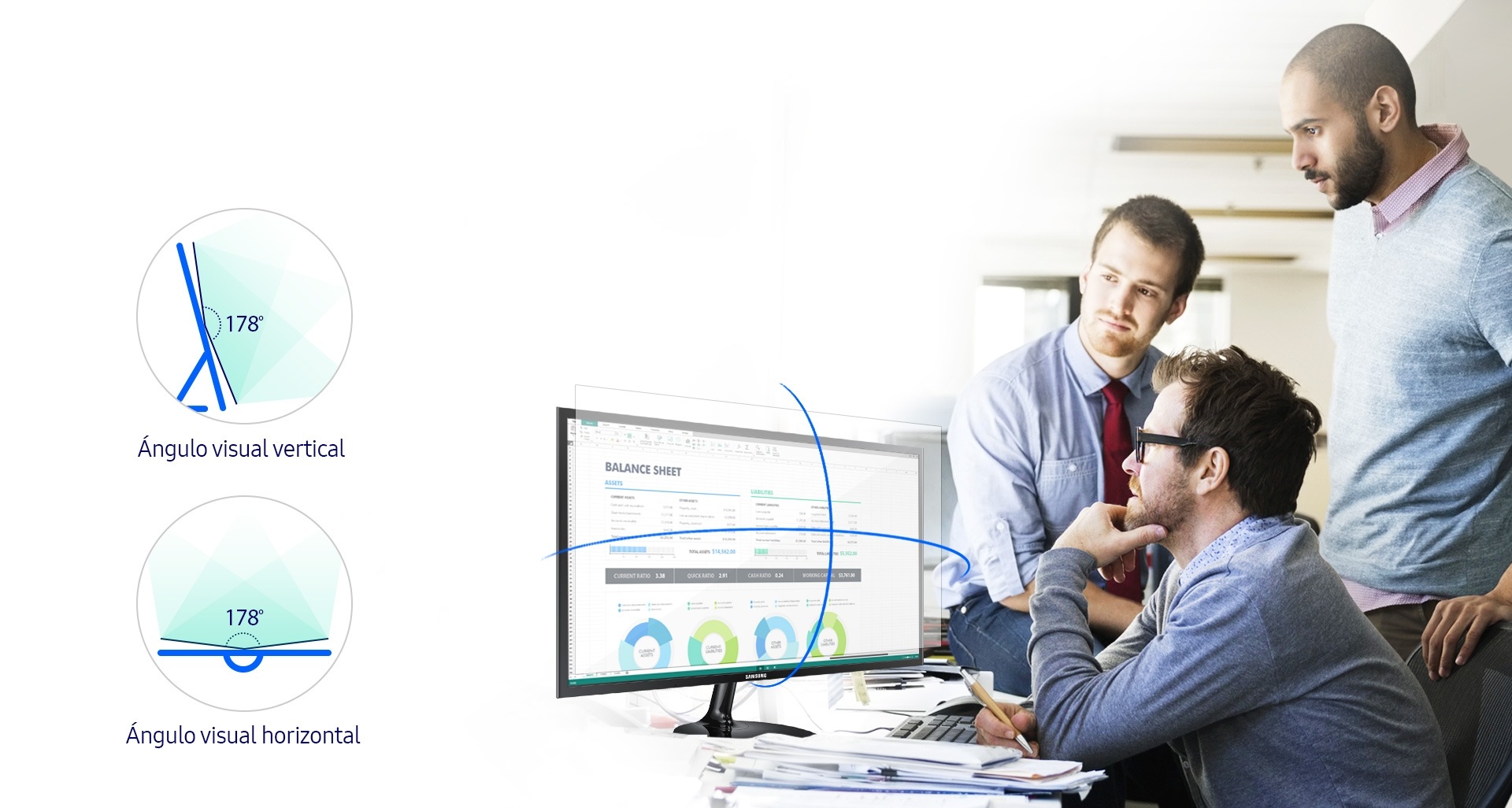 Bajo consumo de energía
• Automáticamente, la tecnología eco-saving de Samsung ajusta el brillo de la pantalla según los tonos oscuros de la imagen para reducir el consumo de energía hasta un 10%*.
• El brillo de pantalla puede ajustarse manualmente al 25% o 50% del máximo.
Now that there is the Tec-9, a crappy spray gun from South Miami. This gun is advertised as the most popular gun in American crime. Do you believe that shit? It actually says that in the little book that comes with it: the most popular gun in American crime. Like they're actually proud of that shit.
Your bones don't break, mine do. That's clear. Your cells react to bacteria and viruses differently than mine. You don't get sick, I do. That's also clear. But for some reason, you and I react the exact same way to water. We swallow it too fast, we choke. We get some in our lungs, we drown. However unreal it may seem, we are connected, you and I. We're on the same curve, just on opposite ends.