https://www.nexxtsolutions.com/connectivity/pe_es/aeiel304u2
Libertad de movimiento…. sin nunca perder el contacto
El Repetidor universal inalámbrico-N Kronos301 de Nexxt Solutions ha sido concebido para ofrecer velocidades de transmisión de hasta 300Mbps, además de ampliar la cobertura en el interior de su casa u oficina. El conector enchufable del amplificador de señal permite ubicarlo con facilidad en áreas despejadas, sin necesidad de ocultar cables ni de ocupar espacio sobre el escritorio. La configuración rápida integra el repetidor al instante y sin interrupciones a redes inalámbricas en ese momento activas.
Este repetidor está equipado para captar una señal 802.11b/g/n y retransmitirla con mayor intensidad sobre un área más amplia, con el fin de extender el acceso a internet más allá del punto de propagación máximo de un dispositivo Wi-Fi estándar. Al garantizar una conexión estable y segura, este repetidor universal se convierte en la solución ideal no sólo para eliminar los puntos muertos, sino también para reducir la itinerancia entre los puntos de acceso existentes en su red.
Funciona como repetidor universal y punto de acceso

Modo de router con puente de red para la conexión con cable

Velocidades inalámbricas de hasta 300Mbps

Amplifica el alcance de la señal inalámbrica en lugares inaccesibles

Botón WPS- conexión instantánea mediante la pulsación de un botón

Diseño de pared con conector de enchufe desmontable

Incluye un interruptor para cambiar fácilmente entre los distintos modos de operación

Dos puertos WAN/LAN de 10/100Mbps

Instalación fácil con el asistente de configuración

Indicador LED de estado y de intensidad de la señal Wi-Fi

Interruptor de conexión
REPETIDOR UNIVERSAL,

ROUTER Y PUNTO DE ACCESO
Velocidades inalámbricas
de hasta 300 Mbps
Conexión instantánea
mediante la pulsación de un botón
Diseño de pared
con enchufe desmontable
Indicador LED
de intensidad de la señal Wi-Fi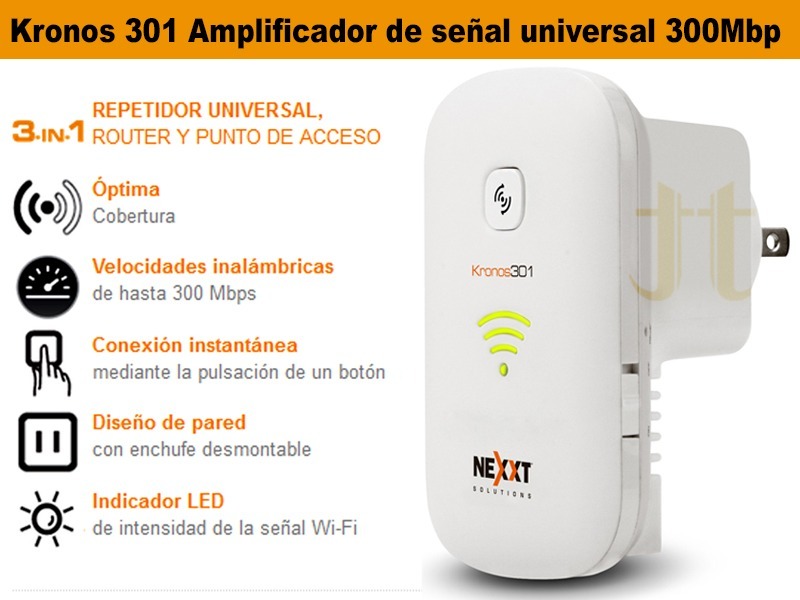 Now that there is the Tec-9, a crappy spray gun from South Miami. This gun is advertised as the most popular gun in American crime. Do you believe that shit? It actually says that in the little book that comes with it: the most popular gun in American crime. Like they're actually proud of that shit.
Your bones don't break, mine do. That's clear. Your cells react to bacteria and viruses differently than mine. You don't get sick, I do. That's also clear. But for some reason, you and I react the exact same way to water. We swallow it too fast, we choke. We get some in our lungs, we drown. However unreal it may seem, we are connected, you and I. We're on the same curve, just on opposite ends.